Filter by Category
Web Design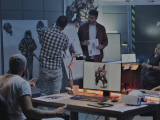 WIT: Game Development w/ Unity
with Robert Booth

Feb 1, 2022 at 4:30 pm
This fun game was first introduced at Unity's huge annual conference Unite back in 2015. It is a great introductory game development project and will get students very comfortable working in the Unity IDE. The game is a two player game with each player controlling a comically large tank in a great environment. The project comes with all the resources needed to create the game. 
Members will learn how to: 
Set up and configure game objects. 
Add movement functionality to the tanks and will add audio and visual effects as well. 
Set up colliders and through C# scripts they will create in Visual Studio how to code collision detection produced events. 
Create the heads up display (HUD) elements.
Cause projectiles to be fired and how to add explosions. 
Use cameras in Unity and how to create an orthographic view that scales dynamically.
Additional Information: 
No experience required!
Eligibility requirements: Must be Digital NEST member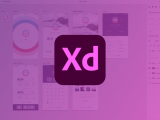 WIT: UX Design with Adobe XD
with Monica Gutierrez

Feb 2, 2022 at 4 pm
Good user experience and the user interface are essential to designing a clean website for users. In this workshop, members will learn Adobe XD to design a landing that is hypnotic, purposeful, responsive, and targets the users to perform a specific action.  Members will work with sample content and get feedback along the way to create a stunning landing page. Bring your land page with  Adobe XD and collaborate with your peers. Gain valuable web design and UX/UI design knowledge that will give you the competitive edge as a web designer, UX/UI designer, or as a bizzNEST web design intern. In the end, you will have a project for your portfolio, design skills, opportunities for growth, and connection to a fun community at the Digital NEST. 
Members will learn:
UX Design,
UI Design,
Adobe XD,
Principles of Conceptual Design
Additional Information: 
No prerequisites, Encouraged to complete Introduction to Adobe Illustrator 
Eligibility requirements: Must be Digital NEST member 
Next Training: Introduction to Figma 
The training will be in-person at Watsonville and broadcast to the Salinas Digital NEST site