Filter by Category
Acting
DAT: Acting Lab: Preparing for the Casting Call
with Andres Mercado

Feb 25, 2019 at 4 pm

, runs for 2 weeks
In this 2 week workshop we will be preparing aspiring actors to audition for our Summer Film Production!
What is a casting call?
A casting call is an open audition for actors to come and read for a role and potentially get casted!
What will I learn in this workshop? You will learn:
How to prepare a monolouge that will get you noticed by the Casting Directors
How to perform a cold read when a script is given to you on the spot
How to be confident when being interevied by a creative team
This is a great opportunty for those who would like to audition for our Summer film, or for those looking to gain insight on the casting for film process as an actor. We look forward to acting with you!
DAT: Casting Call for Summer Short Film

Mar 18, 2019

, runs for 2 weeks
Open call to all members interested in auditioning for our Summer film.
More details coming soon!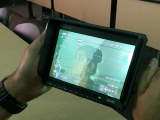 DAT: Pre-Production: Rehearsals for Cast
Price not
available
with Andres Mercado

Apr 15, 2019 at 4 pm

, runs for 10 weeks
Must audition and be casted in order to particiapte in rehearsals.
Full Course